Sticky Note! Sroolllll for new entry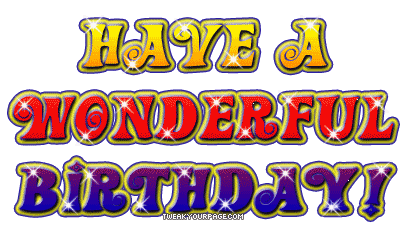 It's
17 Nov 2009
18 Nov 2009
(bising laki aku ni salah date pun nak bising... tak tahu ke org sakit ha ha ha haiyak dush dush)
.... Ada org punya birthday la... ampunkan kak long and along sbb lambat wish... kul 9 pagi baru terkedek2 nak ingat hari ni birthday MR Ana... sory coz what happen to us, both of us bit slow bab nak ingat bithday anyah.... but kitaorg tak lupa... cume tak ingat nak wish tepat kul 12 malam... forgive us yah...
To Mr Ana...
Happy birthday yang ke 23... (kasi mude 10 tahun wakakaka, jeling Che ta... heheheh) ... bak kata Aisyah pada Untie Pidah
"Sok sat agie Birthday Abak Shah Lak"
Semoga panjang umur dan di murahkan rezeki yang banyak... bule kami menumpang sekaki dua sama... kih kih kih...terima kasih atas segala jasa mu terhadap me and my family... may be lepas kak long sihat, kita sambut sesama yer...insya Allah...
So stay hansem ok... wahhhh kembang sudah... tak pa... enjoy ur day.
Dan tak lupa jugak....
To Abak....
16 Nov
17 Nov
(yer yer... saya menantu yang tak kenal tarikh... sekali lagi hayakkkk dush dush kat En Jamani... bising bising!!!! maafkan org yang sakit yer :P)
.... Birthday Abak yang ke????? Heheh bior la rohsia (Rohsia ke tak tahu???)... semalam nak wish tapi keadaan ku yang lemah membuatkan aku lupa nak update blog...apa tah lagi nak ingatkan Zamani to wish abak... tapi aku tahu suami ku tu tak mungkin lupa tarikh2 istimewa ni...
Abak... selamat menyambut hari lahir yang ke 57... semoga abak sentiasa sihat sejahtera dan semoga abak sihat dlm menjalani ibadah haji di sana... cida dan Zamani sentiasa doakan abak sihat dan murah rezeki selalu...
The Half Blood Princess
-With me,You'll Never Walk Alone-